TACLITE� PRO PANT
Brand: 511
Options
Please select a valid Colour
Please select a valid Size
Please select a valid Leg
Description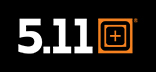 5.11 TACLITE PRO PANT


PURPOSE BUILT
All but invincible, made from our Taclite® ripstop fabric, Taclite Pro Pants are lightweight, durable, and engineered to provide outstanding comfort and performance in harsh field conditions, professional, recreational, and otherwise. Bartacking, double-reinforcement at the seat and knees, and a TEFLON® finish ensure you\'re ready for the running, kneeling, crawling, and hustling your work demands. Eight pockets, sized for tactical use, enhance utility on the job and at the range. Few things in life are this reliable. Or this useful.
OVERVIEW

Lightweight, durable tactical pants

Ideal for operational or recreational outdoor demands

Extra pockets sized for tactical use
SPECIFICATIONS

6.2 oz. polyester/cotton Taclite ripstop fabric

Action waistband

Gusseted construction

Double-reinforced seat and knees (kneepad ready)

Bartacking at major seams and stress points with a total of 74

Triple-stitching

Strap-and-slash seat pockets

Hip-mounted D-ring

TEFLON finish

YKK® zippers

Prym® snaps

About 5.11 Pants


Combining superior craftsmanship, modern technology, and precise engineering, 5.11 pants are the backbone of 5.11 Tactical Series clothing. Each 5.11 pant line is built around a mission-specific battery of requirements. Materials selection, fabric types, stitching style, pocket sizing, and augmentations are all integrated to provide the user with a high quality pant that excels in a particular role.
From the full-featured utility and dependability of 5.11 traditional Tactical Pant to the industry-specific pockets on our EMS Pant, all 5.11 pants are crafted with performance in mind. Designed with direct input from operators on the ground, and integrating a wealth of patented features and functions you won't find anywhere else, 5.11 Tactical sets the global standard for high performance pants.
More 511 Tactical in our range