Deco Power Proof Insulating Gloves
Brand: Deco Industrial Gloves
Options
Please select a valid Size
Description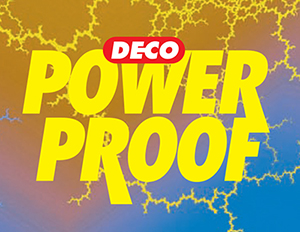 Deco Industrial Gloves provides the best possible service to customers through the careful manufacture of product, where the emphasis is on quality, and to combine these aims with a prompt and effective commercial support.
The basis of the aims are to constantly review, assess and improve both the manufacturing processes and base raw materials, and to communicate with suppliers and customers alike in order to achieve perfection in quality.
Working Voltage: 1,000V
Tested Voltage 10,000V
The manufacturer recommends these gloves be worn with leather over gloves for mechanical protection.
More Gloves in our range