AEROGARD 150gm with 40% DEET
Brand: WA Safety
Description
AEROGARD 40% DEET
Specifically formulated for long lasting, heavy duty protection in areas of intense insect activity. Aerogard 40% DEET is great for outdoor adventures like camping, fishing, and bushwalking.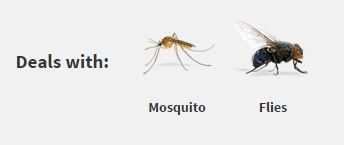 WHAT IT DOES
Provides effective protection against mosquitoes, sandflies and leeches. Also repels march flies, ticks and other biting insects. Helps to protect you and your family against disease carrying insects including mosquitoes that may spread Ross River Fever and Dengue Fever.
BENEFITS
Aerogard's highest strength repellent, provides you with long lasting protection against mosquitoes, march flies, sandflies, leeches, ticks and other annoying and biting insects.
WHERE TO USE
Apply liberally to exposed skin. For external use only. Do not spray towards eyes or mouth. Additionally repellency can be gained by lightly spraying clothing.
HOW TO USE
Shake well before use. Hold can upright and lightly spray on exposed skin from a distance of 15-20cm. To apply to face, spray on hands and rub on. Do not spray towards eyes or mouth. Reapply as necessary, particularly after excessive perspiration.
More Insect Repellent in our range